*Saving the less fortunate by sharing compassion and love*

CMRS was founded in 1994 by Pat Christian after a missions trip to Cote D'Ivoire, West Africa that would transform her life and destiny. While walking down the street one day in Abidjan, West Africa, she threw a water bottle with less than one inch of water left in the trash.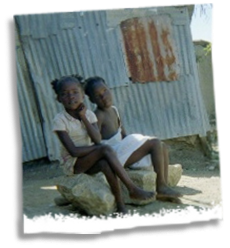 Immediately, four young girls rushed to the garbage, got the bottle, cleaned the top, and shared what was left. Each girl took a small sip then passed the bottle on. These four girls continued to follow Pat around with the prettiest smiles. Pat was astonished and saddened to learn that these young girls along with a multitude of others were not in school. Their families could not afford to send them nor was emphasis placed on females being educated.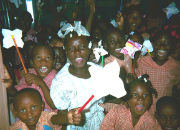 This was the turning point of Pat's destiny. Pat's heart went out towards the girls and she started on a journey to educate youth globally that were poor, needy and at risk. Initially, she decided to volunteer and serve as the SE Area Director for Products & Donations for "Open Your Heart to Haiti," a non-profit organization that provides education to hundreds of children in Northwest, Haiti. During these years of service, she felt led to start a separate work that would further touch the lives of poor and needy children in a near by area. This was the beginning of Caleb Missionary Relief Services (CMRS).
CMRS currently has a school which educates hundreds of children in a village called Tifond of Northwest Haiti. Without the donations that CMRS receives, these youth would not be able to go to school. CMRS has also impacted adolescent females who could not read or write by equipping them with a skill in sewing.

Pat spent twelve years in corporate America as a System Administrator and System Manager in Information Technology before serving CMRS fulltime. Pat so believes in the impact CMRS can make that before her departure from corporate America, she had donated fifty percent of her salary to CMRS.
---
To learn more about us or join our mailing list, please fill in the form below.